Society development must depend on human, in meantime time, smart technology (be called Artificial Intelligence) will play important role during development of society. We may find out AI involved almost everywhere such as artificial intelligence assist in business field; AI application has used for City facilities; AI has been applied by technological products like smart television, mobile phone and other smart home application; Smart technology now also inroad into journalism. Well, that is cool news, how comes smart technology has participated in journalism? What is AI does for that? Along with some questions, let us feel about AI strength. Actually artificial intelligence and automation in journalism has been front and center in the news recently. Meanwhile, algorithms is showing its significance and playing a growing role about news' curation and production. Certainly, every revolution will divide into two parties namely celebrants and opponents. For celebrants, they think that algorithms will assist journalists to take over and work out menial tasks, then freeing up human so that they tackle other more work in journalism. Neccesarily, sceptic is worry about that the AI machine and robots will make them to lost job instead of helping them. But whatever, we must face fact of AI developing.
Report from New York Times
New York Times – per day they have to post almost 300 of article and news, but what is appropriate articles and news to be recommended to the social media website? Solving this issue is much more difficult than what we think. First, the editing work need to spend more time so that browsing every content and auditing; second, handling users' taste and demand always is trouble things to entangle journalists. However, Blossom will help to solve this issue now. This idea was originated Alexandra MacCallu, since last Autumn appointing as deputy editor in chief for New York Times. Blossom's job is about big data analysis based on massive articles being posted through social media platform like Facebook. After that, telling human editors about these hot articles and sending suggestion.
According to interior statistic from New York Times, the click rate of articles via filtering by Blossom is 38 times comparing with general articles.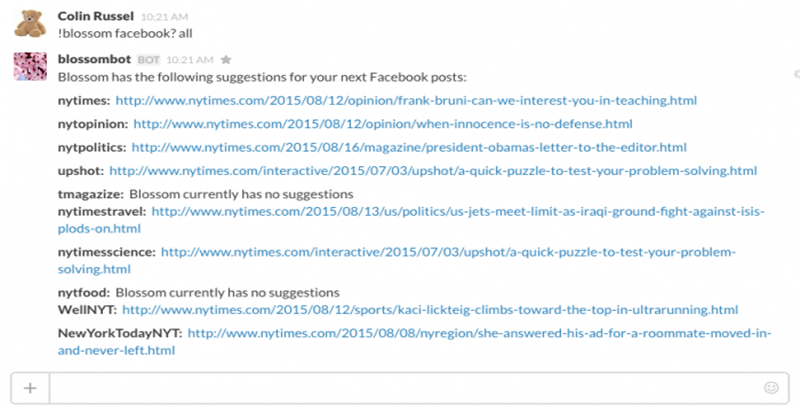 AI Application Raised in China
According to China AI development report 2018, artificial intelligence market scale has reached to 23.7 billion Yuan (RMB) in 2017, raising as 67% year on year. It is estimated that in 2018 China Artificial Intelligence market will speed up and reach to 75 percent. Undoubtedly, China has entered into the list of the biggest countries of artificial intelligence of globe. Again, artificial intelligence in China will emphasize smart home application such as smart camera, smart television, meanwhile, other domain and industry also involve in artificial intelligence and try to develop as leading and top in related filed like journalism, auto industry and many many domains. For the first instance, writing news draft by robot already has been applied in China journalism, and it will decrease human's stress and help editors to finish boring work everyday. As the second example, auto industry already has embark on artificial intelligence field since many years ago and try to Research and develop China own brand about smart vehicle, in meantime, it will boost corresponding spare parts suppliers like steel manufacturers, aluminum manufactures, tyre manufacturers entering into AI world so that satisfy auto industry's demand.


Automate interactive graphics, Reuters
Reuters and semantic technology company Graphiq announced a partnership to provide publishers with access to a vast array of interactive data visualization databases, and Graphiq's algorithms are constantly being built and updated in real time, since last week.
Recently through a phone interview, Graphiq vice president Alex rosenberg said "In news, speed matters," and added "Our solution is to presuppose what's going to be covered, ingest the data, build all the visualizations, and then pair them with coverage, so that if you're writing about crocodilian attacks because someone's been attacked, we'll have that visualization ready."
He said again "What we've seen is that graphics teams are swamped," and "They want to do these big immersive info-graphics that really deserve a human designer, but they're getting swamped by all the other requests."